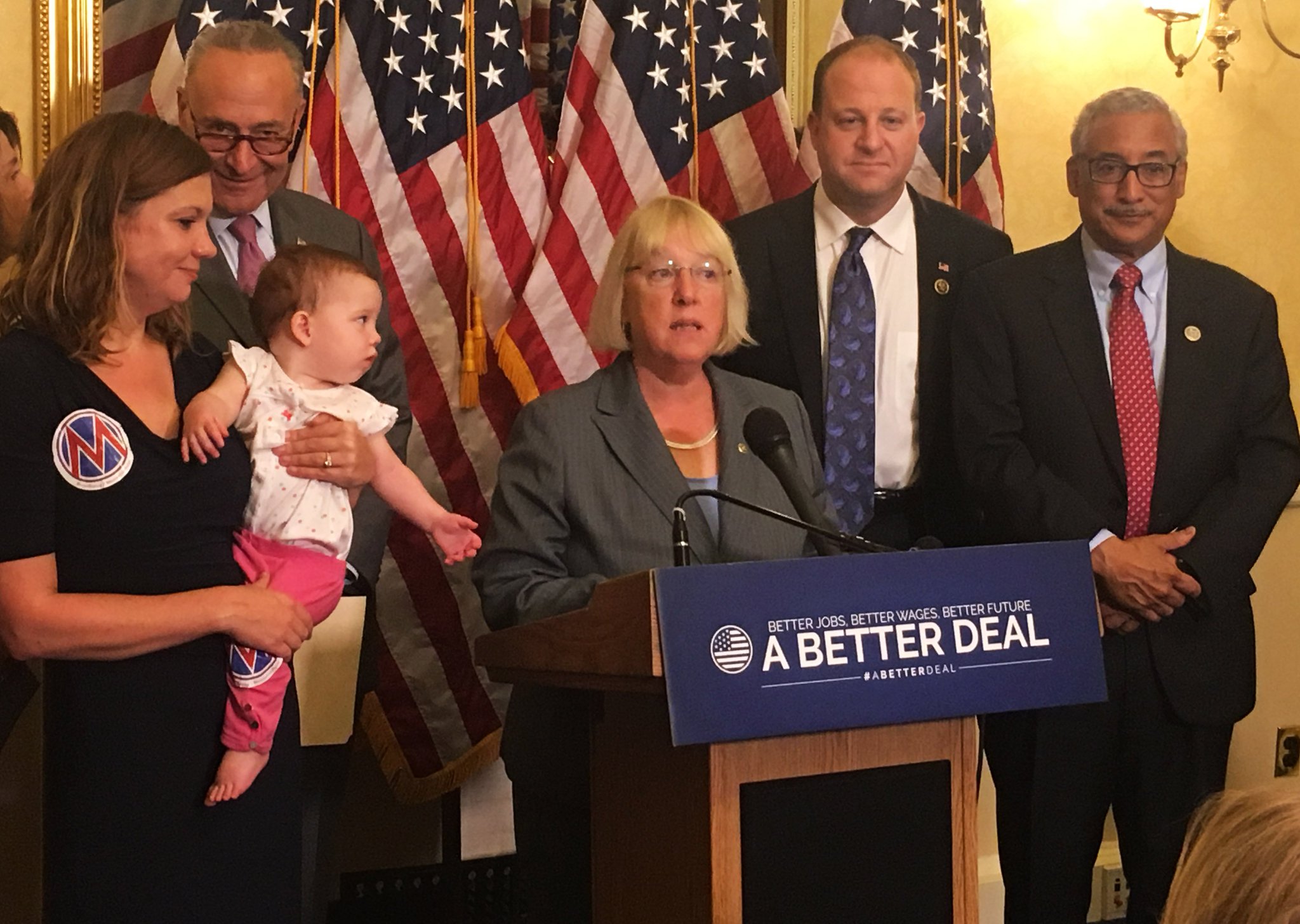 September 25, 2017 (BOSTON) — Jumpstart is joining over 100 organizations to endorse the Child Care for Working Families Act, a landmark piece of legislation that makes child care and early education more accessible for low- and moderate-income families and improves quality for children and educators.
Introduced by Senator Patty Murray and Representative Bobby Scott, along with over 100 members of Congress, the Child Care for Working Families Act addresses the roots of systemic poverty in our nation – the lack of affordable, high-quality early education for low-income families. This legislation would:
Establish a sliding-scale fee requiring that families making up to 150 percent of state median income pay no more than 7 percent of their total income on child care.
Significantly increase the number of children eligible for child care assistance nationwide.
Require states to pay child care workers and early educators incomes comparable to elementary teachers with similar credentials.
Increase investments in quality improvement, particularly for children in underserved communities.
Provide $8 billion in federal grants for states to create high-quality preschool programs for low- and moderate-income 3- and 4-year old children.
Jumpstart is working toward the day when every child in America enters kindergarten prepared to succeed. In alignment with Breaking the Cycle of Poverty Through Kindergarten Preparedness: Jumpstart's Policy Principles, this legislation introduced in both the Senate and the House of Representatives makes both the policy and financial commitments to make that vision a reality for all children, regardless of family income or zip code. Jumpstart is proud to join organizations such as the National Association for the Education of Young Children, Child Care Aware® of America, First Five Years Fund, National Women's Law Center, and roughly 100 others to endorse this important legislation.